Marco Venditto - Key Lighting Technician
Publié le October 5, 2022
Translated from French

WHAT IS YOUR JOB? HOW WOULD YOU DESCRIBE YOUR WORK?
As key lighting technician, I'm the head of the lighting team on the set. My main tasks are determining lighting requirements and managing the human and technical resources needed to meet them. I have to do a pile of things to prepare for a shoot. Fortunately, the best boys or girls are there to support me, before and after. They're my right hand!
I work closely with the cinematographer, who is my direct superior. Another important part of the job is translating the artistic vision of the creative trio (cinematographer, director, art director) into technical designs. I have to adjust to their style and understand their needs and the emotions they want to convey on the screen.
Basically, I provide technical input and help the cinematographer bring their ideas to the screen, while making sure that the path we take to get there is within budget and on schedule.
WHAT PART OF THE JOB DO YOU LIKE THE BEST?
I love the energy on the set and the people. I'm bohemian by nature and I don't like to be in one place for too long. I've had a white collar job and it's not for me.
I don't want to over-generalize, but in an office, your co-workers usually have more or less the same profile and level of education as yourself. On a film set, you meet all kinds of people. It's a place where the peculiars get to gather and meet. You don't find that anywhere else. 
WHAT WAS YOUR FAVOURITE PROJECT?
The making of Rafaël Ouellet's film Camion in Dégelis was one of the greatest experiences of my life. The entire crew was outstanding, and we did pretty well for a low-budget film.
The movie deals with difficult subjects and it was a challenge to depict tragedy and raw emotion on the screen. The technical crew stayed at the same inn and spent hour after hour together. That bond made for fruitful collaboration.
For me, the human element is more important than technical skill. I'd much rather work with a congenial technician who doesn't have much experience than the opposite.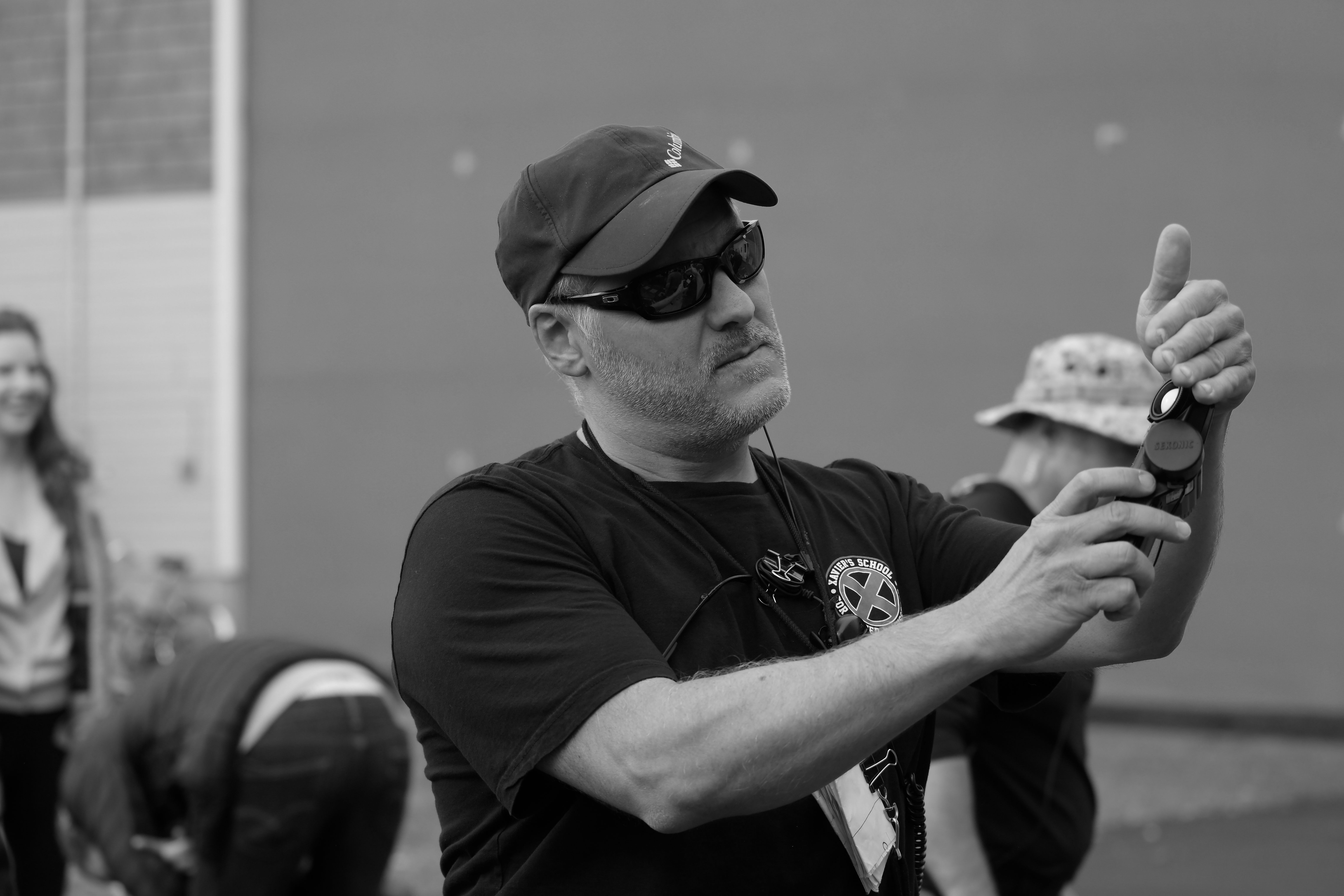 «On a film set, you meet all kinds of people. It's a place where the peculiars get to gather and meet. You don't find that anywhere else. »
IS THERE AN ANECDOTE ABOUT YOUR WORK THAT COMES TO MIND?
Sometimes there are happy coincidences in lighting. For example, on the set of the film Wicker Park, we were replacing a lamp installed in a 110-foot crane truck. As we were testing the new lamp before reassembling it, I heard a voice behind me exclaim "don't touch anything!''. It was the director of photography who thought the lighting was perfect. We finally left the crane down. It was definitely the most expensive stand in the history of cinema, but as always, it's the end result that matters...
HOW DO YOU SEE THE FUTURE OF THE PROFESSION?
Lighting technology and filming techniques are advancing by leaps and bounds. I'd go so far as to say tech is the core of the lighting department's work now.
The lights we use today are practically computers. LED lights, such as the ARRI SkyPanel and theAstera tubes, have been gamechangers and have transformed our work. The equipment is becoming increasingly powerful, versatile and energy efficient. Virtual studios also bring a new approach to the way lighting is integrated when filming. We have no choice but to adapt to these technologies to continue in this wonderful profession!
WHAT WOULD YOU SAY IS THE QUEBEC AUDIOVISUAL INDUSTRY'S GREATEST STRENGTH?
People often say that Quebec technicians are resourceful and ingenious. It's true!

We're used to working with a limited budget and limited resources. We do a lot with little. Even though we have all the necessary equipment on site, if I'm in a crunch, I can manage with a bedside lamp and a piece of paper towel. Again, only the end result matters. It's in these moments that you develop problem-solving reflexes and an ability to adapt. 
Quebec technicians are also known to be friendly. Not only do we find clever solutions to problems, but we also always find ways to have fun on the set.