Lorette LeBlanc - Script Supervisor
Publié le February 1, 2023
Translated from French


WHAT IS YOUR JOB? HOW WOULD YOU DESCRIBE YOUR WORK?
I'm a script supervisor who works mostly on dramas. My job is to make sure there's continuity between takes and scenes. While departments such as Hair, Props, Lighting and Makeup are all responsible for their own continuity, the script supervisor acts like a safety net to make sure these features are consistent throughout the shoot. In other words, I'm the film's living memory.
As the person responsible for the consistency of the movie's picture and sound, I need to remember every detail of the script and report any inconsistencies to the director—as tactfully and diplomatically as I can. Shooting several different scenes in one day can be a real headache. That's why it's so important for the script supervisor to keep the director and the actors constantly informed about the shots and other important details.


WHAT PART OF THE JOB DO YOU LIKE THE BEST?
The most interesting part of my job is the connection with the directing. I like to help tell the story and spot details that may not seem relevant at first, but are essential for stringing the sequences together in a coherent manner. For example, if the mood of the actors or the rhythm of the dialogue is not the same as in the previous scene, there will be a noticeable lack of fluidity in the final cut. You don't want that to happen. Nothing can be allowed to escape the script supervisor's attention! Their acute sense of observation and unerring memory ensure that every scene flows imperceptibly into the next.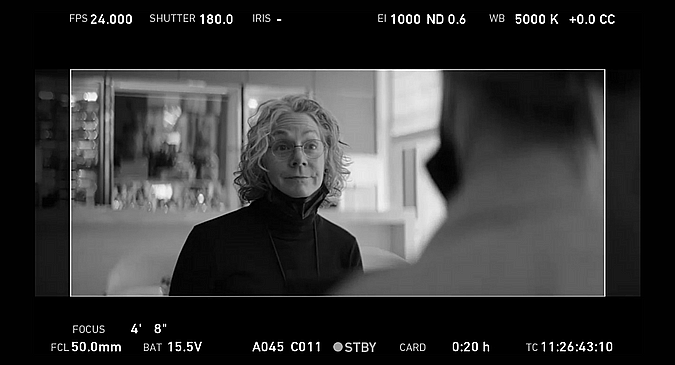 Lorette LeBlanc
IS THERE AN ANECDOTE ABOUT YOUR WORK THAT COMES TO MIND?
Last summer, I was in Colombia working on an American action movie. While we were shooting one scene, we realized that the main character, played by Omar Sy, couldn't carry his sleeping son and all his luggage into a car without help. So we had to quickly introduce a new character into the story. To my surprise, they chose me! Since Sy was playing an international spy, the director decided that I would be his French-Canadian contact. My role was simple: greet him and help him with his luggage in that scene. Since our dialogue was in French, the director had us kiss each other on the cheek as we parted. In short, I got to kiss Omar Sy!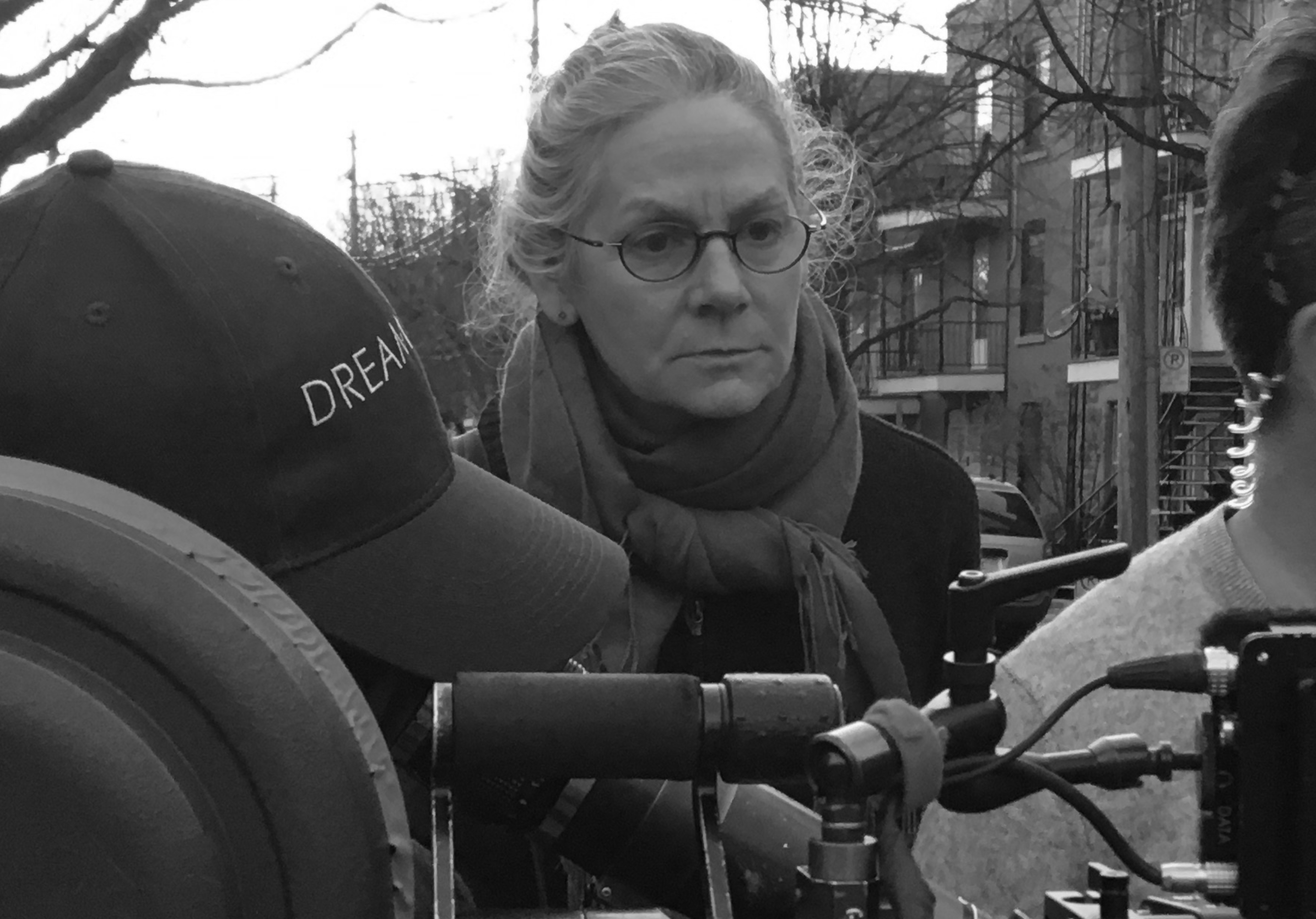 «The screen supervisors' acute sense of observation and unerring memory ensure that every scene flows imperceptibly into the next.»
Lorette LeBlanc
HOW DO YOU SEE THE FUTURE OF THE PROFESSION?
Contrary to other, more technical jobs, the script supervisor's work hasn't really been impacted by technological advances. While the advent of the touch tablet has lightened and simplified certain tasks, it has its limits. So I always carry several hard copies of the script and pencils with me; they can always be relied on. No digital devices or tools can replace us or do what we do. Only the human eye can detect the subtleties and nuances between each take. The script supervisor's job hasn't changed and probably never will.


WHAT WOULD YOU SAY IS THE QUEBEC AUDIOVISUAL INDUSTRY'S GREATEST STRENGTH?
I've worked a lot with director Roland Emmerich, and he's told me more than once that Quebec cinema technicians are true artists. He says they are driven by passion and that this level of enthusiasm is hard to find elsewhere in the world. I agree with him: our technicians are highly qualified and they have a love of cinema and art that is palpable!
We're also starting to see more and more Quebecers in positions of authority in U.S. productions. That's a good sign; it means that directors and producers are aware of our talent and trust us.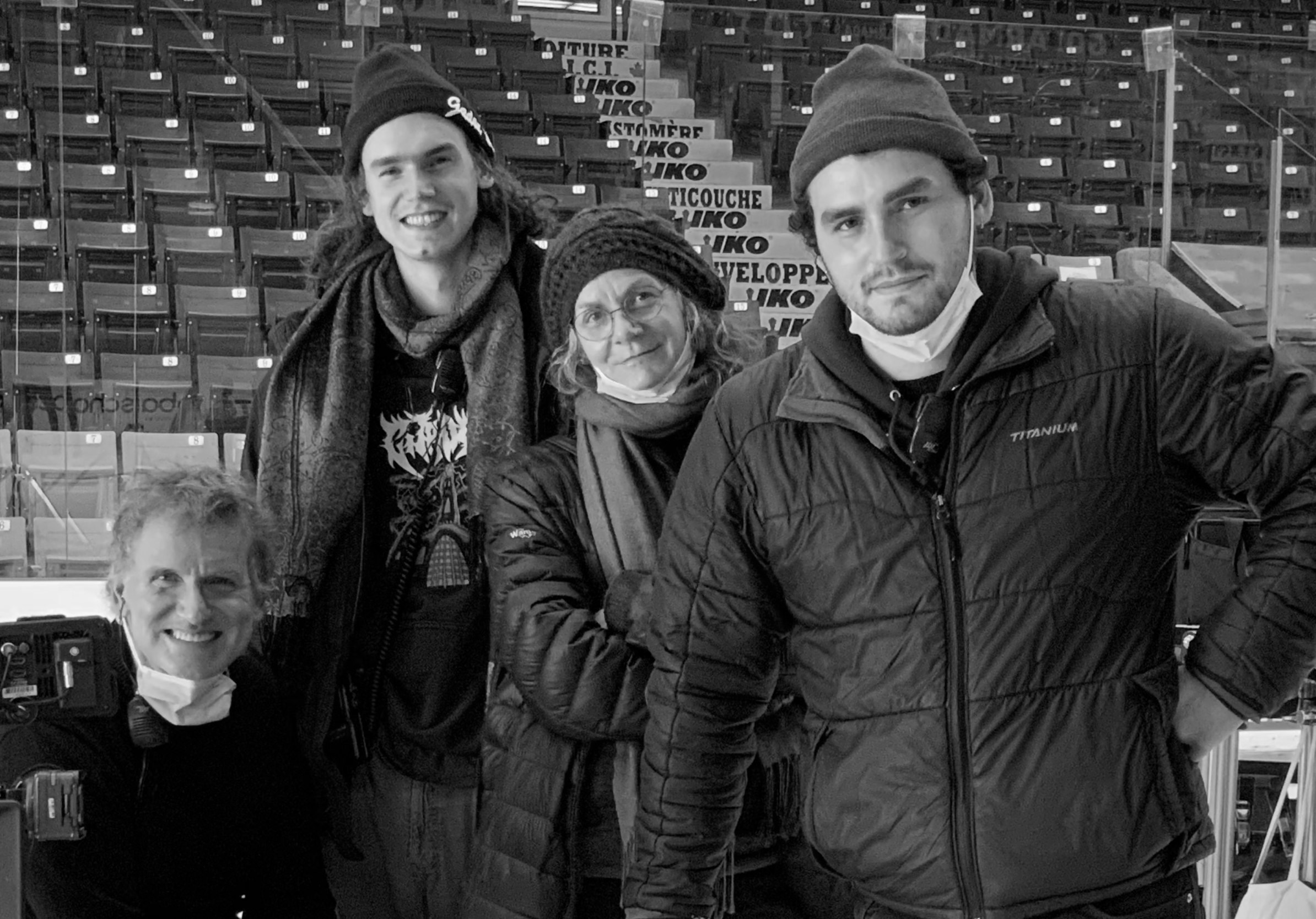 Lorette LeBlanc