Krystelle Gagné Coutu - Key Craft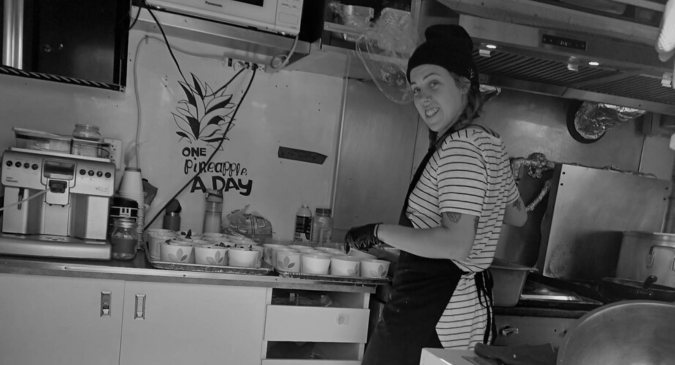 Translated from French
WHAT IS YOUR JOB? HOW WOULD YOU DESCRIBE YOUR WORK?
My name is Krystelle Gagné Coutu, and I've been a key craft person for eight years. I started working in the industry in 2007, when I was in my early twenties.
On the set, my job is to feed the crew. But that's not all! For example, if we're shooting outside on a cold morning, I'll offer something warm and comforting, like tea or a hot chocolate. Something to warm people's hearts. That's part of my job. I don't just feed people. I call the technicians my babies, because they have to be nourished every two or three hours!
WHAT PART OF THE JOB DO YOU LIKE THE BEST?
What I like most about my job is making people happy. You can't see my work on the screen, except maybe a small curry stain on someone's shirt. You can't hear my work either, except perhaps for some flatulence from my beans. I try to make people laugh and brighten their day with my snacks. My work makes a difference to people and they tell me so. It's truly rewarding!
I also like to bring people together! It's important for me to see the camaraderie between departments. That's the feeling I try to bring to the set. And what better way to bring people together than with food?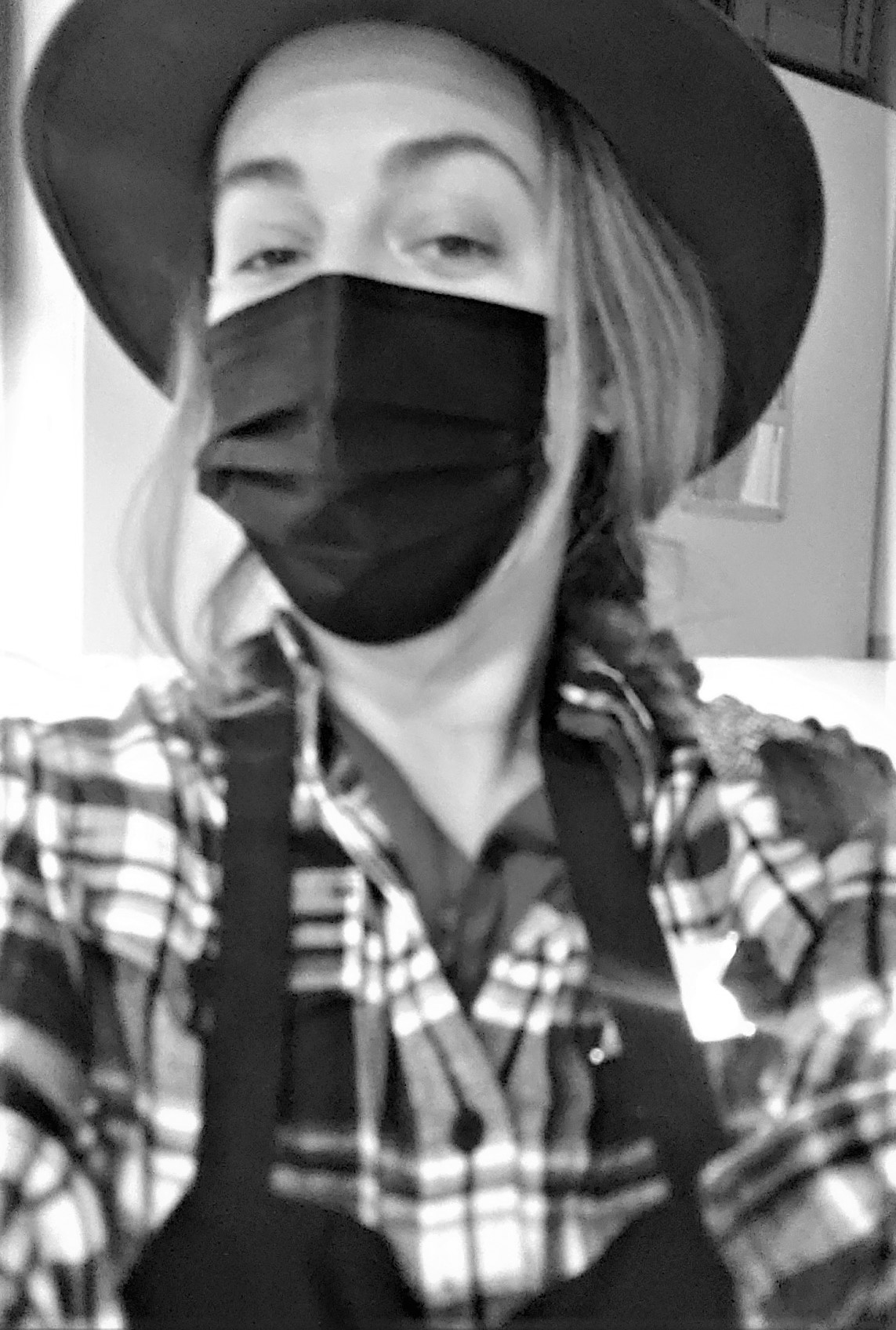 «What i like most about my job is making people happy. My work makes a difference to people and they tell me so. It's truly rewarding!»
Krystelle Gagné Coutu
WHAT SKILLS DO YOU NEED TO DO THIS JOB?
Before taking on a job like this, you have to be able to manage fatigue and stress. That's true for any department and it's the key to success in the film industry.
Being a ground-breaker and trying to see things differently is also important. People skills are critical—someone who isn't a people person will have a hard time in craft services.
Finally, knowing how to negotiate is important, too. I've lost a lot of craft persons because they got tired of always having to negotiate with the production. It's one of the downsides of the job. You do need to have a backbone. Craft services are often pushed aside.
IS THERE AN ANECDOTE ABOUT YOUR WORK THAT COMES TO MIND?
We've set up craft tables in the strangest places, like on a dance floor next to the stripper pole or in the middle of a field. I've also fallen off the trailer countless times. I've suffered cuts and burns, had a propane tank explode and had a flat tire on the road while the entire crew was waiting to eat. Luckily, I'm very resourceful!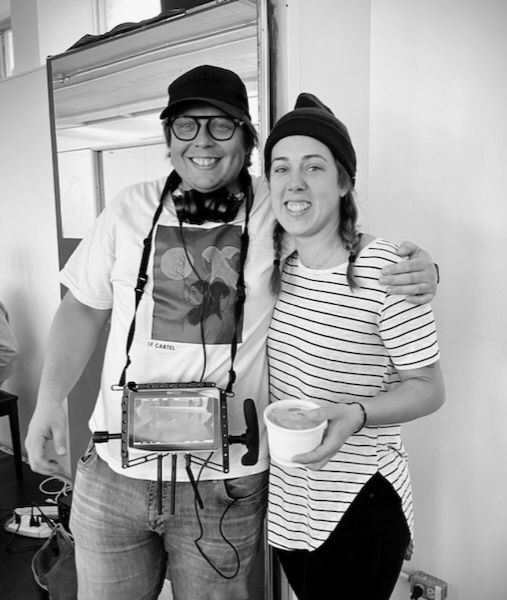 HOW DO YOU SEE THE FUTURE OF THE PROFESSION?
In the past, on-set catering consisted of sandwiches with the crusts cut off, soup and beer. But that's really changed! Food services are constantly evolving. We're artists too, in a way.
The relationships between craft persons have really changed. When I started in 2007, craft persons didn't talk to one another. They saw each other as the competition. It was quite unhealthy. Today, it's different. The department is a unit. That's my greatest success. What I would really like to see is union protection for my job. It's very important to have a collective agreement and pay scales.
Another great thing is the green turn that things are taking now. On a shoot, we can truly make a difference. I've just finished working on the greenest production in my career. I hope they get their certification—we worked hard for it. Greater respect for the environment is one of the challenges for the future.

WHAT WOULD YOU SAY IS THE QUEBEC AUDIOVISUAL INDUSTRY'S GREATEST STRENGTH?
I would say the culture. The audiovisual industry helps showcase Quebec culture. We may not be saving lives, but there's a reason why we kept working during the COVID pandemic! The audiovisual industry is important to society—people need it. And we meet that need by creating images.