Arthur Tarnowski - Editor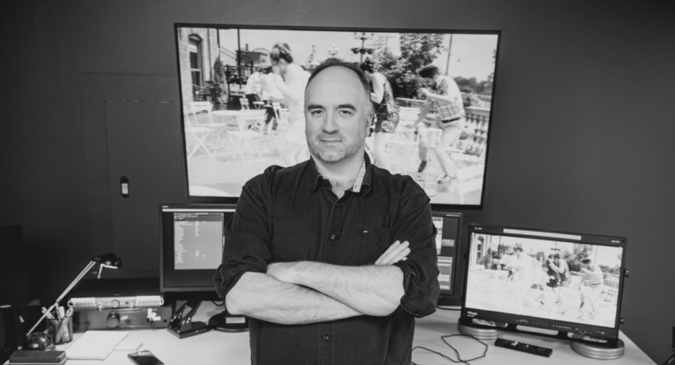 A message from editors to on-set technicians
I want to take this opportunity to give a shout-out to all our on-set colleagues. Unfortunately I don't get to see you very often but I can tell you, on behalf of the editing and post-production department, that we really appreciate the work you do. Our work would not be possible without you. Even though we're all part of the same team, the editors tend to be isolated in their own space. But we're always happy to see you at crew screenings and connect with the people we see on our monitors.
On behalf of all the editors, a big thank you for all the images!
WHAT IS YOUR JOB? HOW WOULD YOU DESCRIBE YOUR WORK?
I'm an editor and my job is primarily to give shape to the director's vision and produce the final cut, which is the last stage in the making of the film. I take all the scenes that have been shot and mould them into the best version of the story we want to tell. We do a first cut during the shoot and then we go through all the scenes again with the director to make the final cut. We work closely with the assistant-editors, the sound team, the cinematographer and obviously, the director.
The editors go over the same footage again and again, and often have to find solutions to problems with the sequence of scenes. You have to have a sense of pacing, some patience, and of course know how to tell a story. It is also a relatively solitary job, but sometimes you work in tandem. We also have to master the art of diplomacy when integrating everyone's opinions in the editing process.
Scene cards on the editing room wall for Kim Nguyen's The Hummingbird Project (2018)
WHAT PART OF THE JOB DO YOU LIKE THE BEST?
There are many aspects of my work that I love! It's hard to pick just one. Watching the final version of a film for the first time is a magical moment. There is a real sense of accomplishment. It's always rewarding to see people's reactions, whether it's the technicians at a crew screening or the general public in a movie theatre.

But when I'm working, I'm most excited about the first cut, when I meet the film for the first time. I spend a lot of time with the material to immerse myself in the work. I really enjoy the creative process at this stage.

Overall, what I like best is seeing the way each department contributes to the project. Film and television bring together a bunch of different art forms. That's the beauty of the medium!


WHAT WAS YOUR FAVOURITE PROJECT?
I can think of several and don't think I can name them all. I've had the good fortune to work with directors who have taught me a lot. For example, I've worked with Émile Gaudreault on many projects and it was a great experience, and more recently with Denys Arcand.

I also really enjoyed working on the Largo Winch series, which has been one of the highlights of my career. I even had the opportunity to get out of the editing room and work as a second unit director in France and New York. I met many people on that project who are still my friends today. I gained a lot from it, both professionally and personally!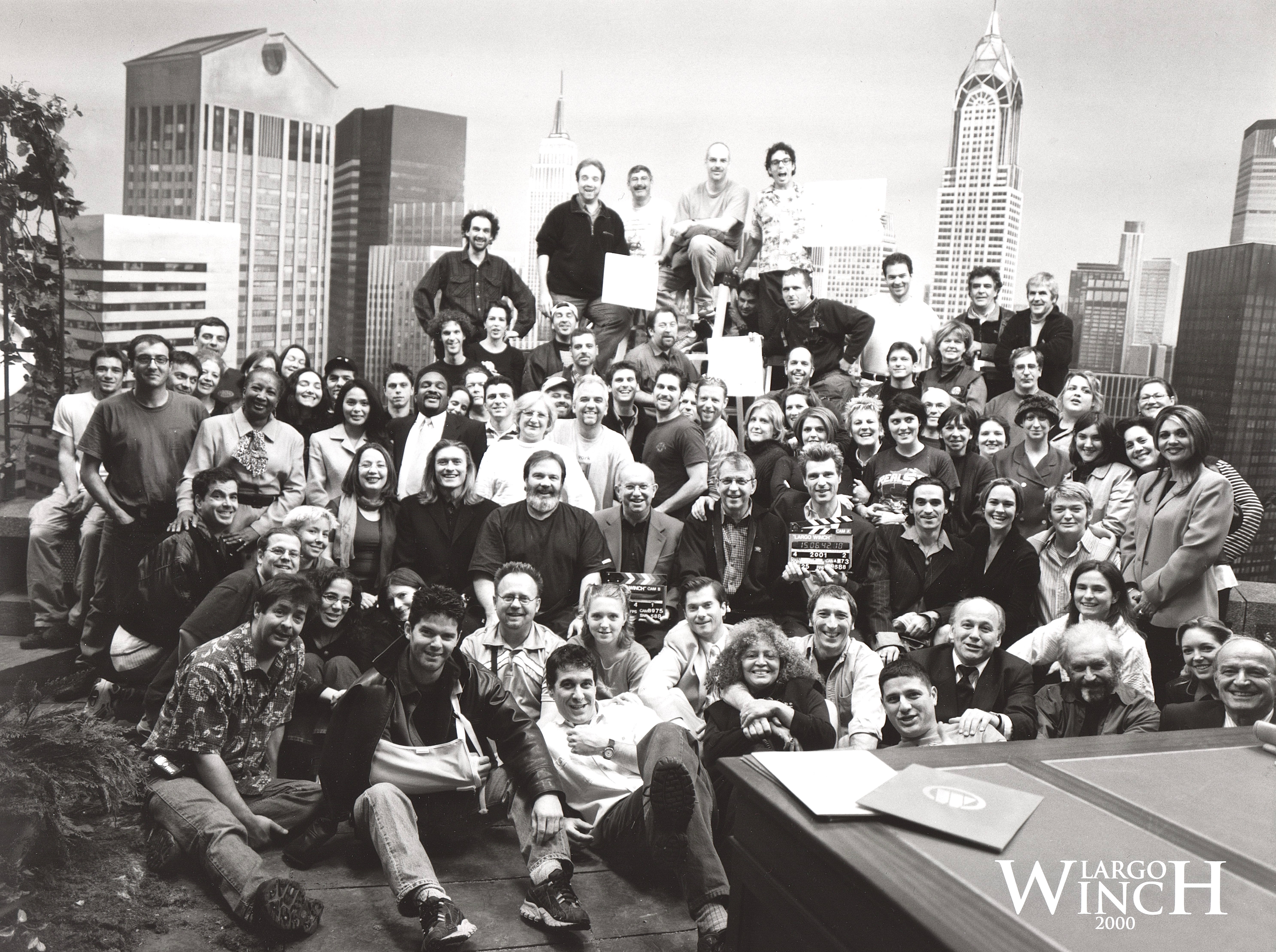 Photo of the Largo Winch crew (2000)
IS THERE AN ANECDOTE ABOUT YOUR WORK THAT COMES TO MIND?
We had to make a funny YouTube video for the movie Father and Guns 2. Our cat Alice likes to play ping-pong with us, so I asked my kids to film her. So Alice is in the movie. It was her acting debut. I think she's even in the credits. 
HOW DO YOU SEE THE FUTURE OF THE PROFESSION?
It's not clear, given the pace of technological change. I don't think the editing profession is going to disappear because you can't replace the human touch in editing. Rapid technological advances are a fact of life in our field and they make our job easier. However, they have their drawbacks. The new tools let us work faster but what we gain in speed we lose in time to stop and think. 
We'll see what the future brings. Now there's software that generates original text in a flash; maybe in 10 years there will be a computer that can make creative editing decisions. That said, I feel things are going well right now and our skills are in high demand.
WHAT WOULD YOU SAY IS THE QUEBEC AUDIOVISUAL INDUSTRY'S GREATEST STRENGTH?
I think Quebec has many assets. Our industry is a French-speaking bastion in North America. When American and European producers come to shoot here, they're in a place that feels comfortable and foreign at the same time. It isn't like being in Toronto or Vancouver. The fact that we have one foot in North American culture and the other in a more European culture and that many of us are bilingual lets us see things differently and be more open-minded.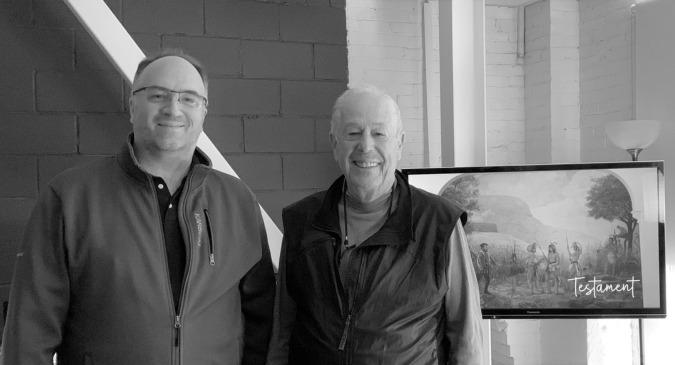 Arthur with Denys Arcand editing his latest movie, Testament (2023)